Paper Pumpkin DIY
Today I wanted to share a DIY with you that was inspired by a vintage die cut cardboard jack o' lantern from 1940, that I loved, but it sold for $67. So I decided to sit down and try and recreate my own. As you can see my jacks are two different colors. I had the files printed two different days at Staples, with over a month of time in between, so it's kind of funny how different the oranges are.
Please feel free to make a pumpkin or two for your holiday decorating. Just please remember this DIY is for your own personal use and may not be sold, or changed in any way.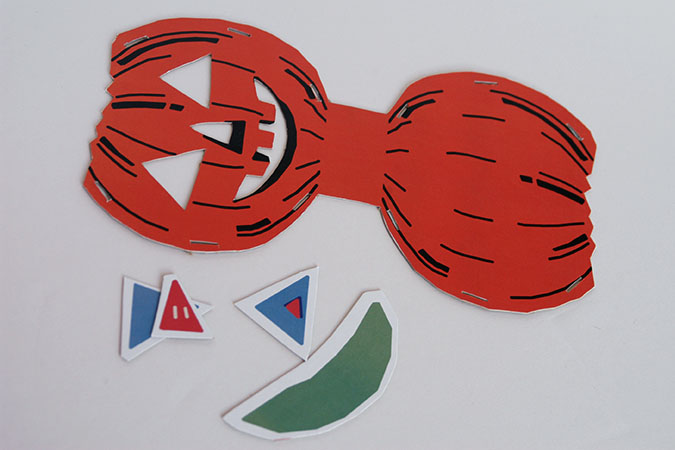 1. First print out the
jack o' lantern
there will be two pages.
2. I used my
Xyron XM1255
to create a permanent adhesive on the backs, you can also use spray glue. Then attach your pumpkin sheets to card stock.
3. Use an x-acto knife to cut your pumpkin out. For the side pieces leave them as long as possible for now, it makes it easier to assemble.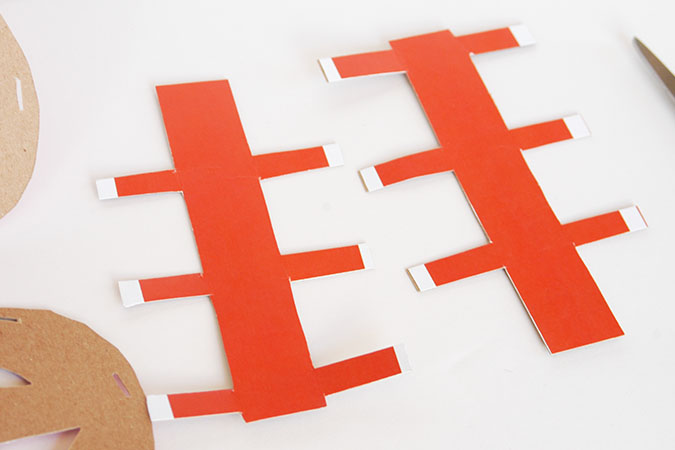 4. Next attach the face pieces behind, my favorite kind of glue to use on paper projects is
3m Scotch Quick-dry Tacky Adhesive
it really dries quick but gives you a lot more hold then something like a glue stick.
5. Once dry you are going to feed your side pieces through. The longest part sits against the bottom, and then you just carefully pull each long strip through the cut holes.
6. Next one by one you will trim the strip and glue it down to the pumpkin. Hold each strip end down until it dries (it will be quick with the scotch glue)
You can punch little holes near the top and add a string or wire handle, fill it with some tricks & treats and you are good to go! If you make one, please post a link-I'd love to see!
---