Painted Halloween Pumpkins DIY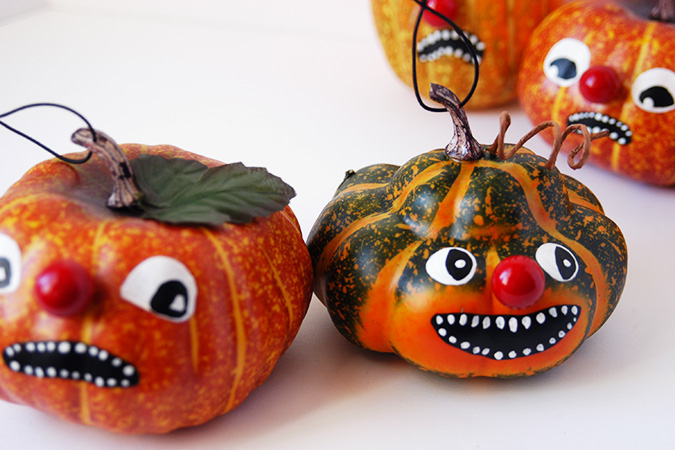 Here is a little walk-through for the painted pumpkin ornaments I made. They are very easy, so I feel a little silly calling it a DIY, but maybe reading through the whole process will be helpful to some.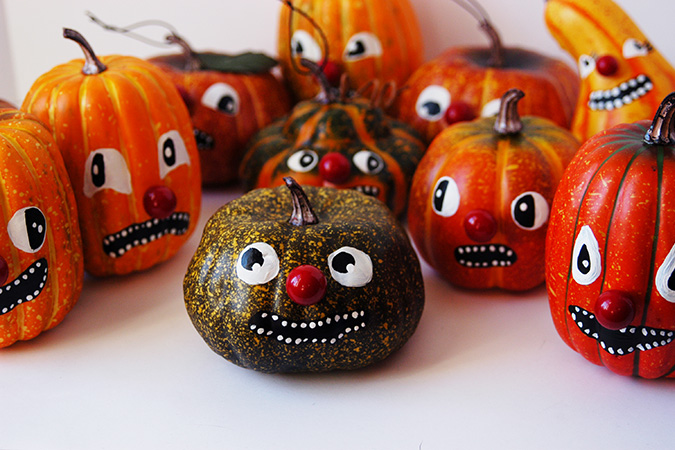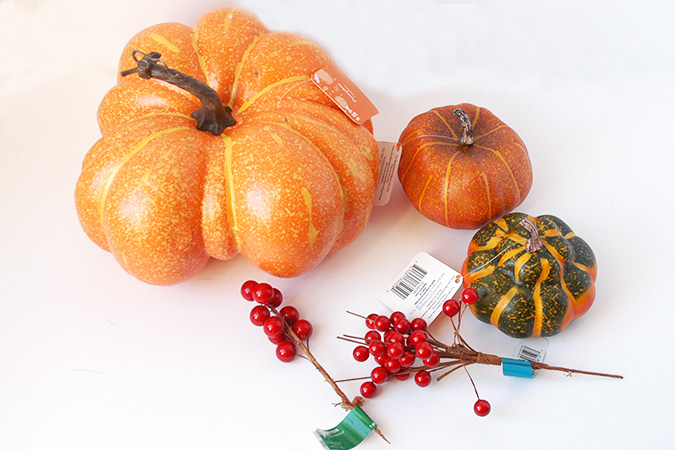 The main supply for this project is foam pumpkins and gourds. I found mine in the Fall section of Walmart. The small sizes were 97¢ each and the large one which I used as a tree topper was $5. I love all the various shapes and sizes they come in. I have seen foam pumpkins elsewhere, lots of craft supply shops carry them, and they are sometimes sold grouped in a bag. The noses came from Michael's craft store. I found them in the aisle with some of their floral Christmas picks. I picked up two sizes but perfered the larger size. The small ones would be great if you have smaller foam pumpkins.
You'll also need craft paint, paint brushes, and if you'd like them to be ornaments you'll need string and a big needle. I used some black elastic I got on clearance at Joann Fabrics, but string will go through the rubbery stems a lot easier.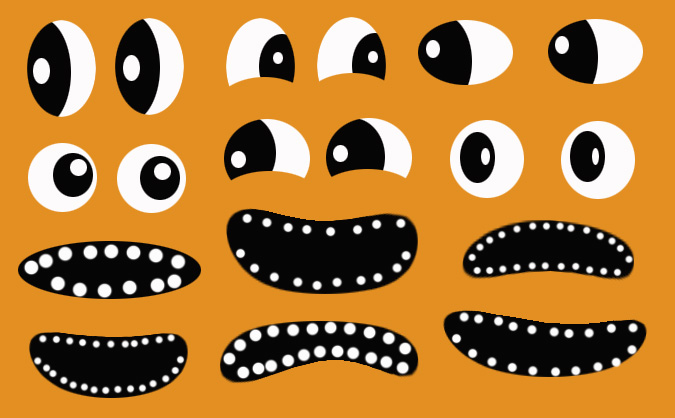 I think the key with painting these fellas is to just go for it. Free hand some various eye shapes and let them dry. Even though I used a high quality craft paint I still found I had to go over my eyes a second time. Once my eyes were dry I liked to go ahead and snip off a berry leaving a stem of wire that was about 1/2 inch long. Since the pumpkins are foam you can just push the nose in place with the wire, no need to even glue it there. The mouths only took one coat of paint, and then I added the blacks to the eyes.
Once all that paint has dried you can just dab on little teeth and highlights in the eyes. I didn't worry so much about making any of the faces perfect, and even ones I didn't like so much while painting look really great when they are all grouped together on the tree. So try not to stress about painting them. Most of all just enjoy yourself, and have fun! I especially liked painting the grumpy ones.
You can even add leaves and tendrils to the top of your pumpkins and gourds just by pushing the wired areas in the foam like the nose. My berries came with a few leaves so I used those. If you'd like to make a tree topper like I did, just paint the large pumpkin the same way and then use a knife to carve a small deep hole into the bottom. Since they are foam it cuts really easily. I then just pushed the pumpkin down onto the top of my tree and it stays put perfectly.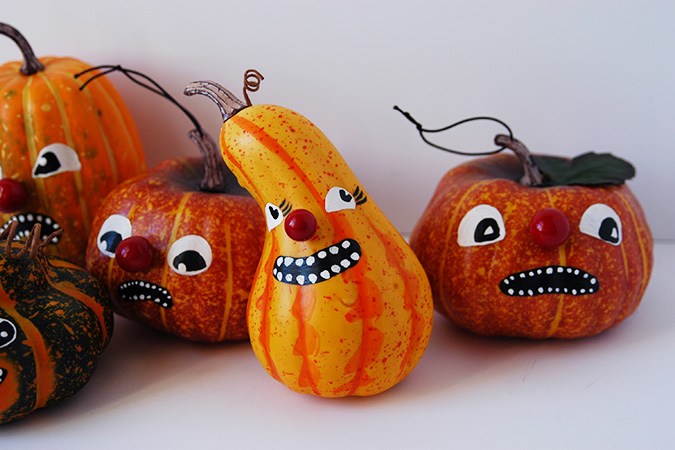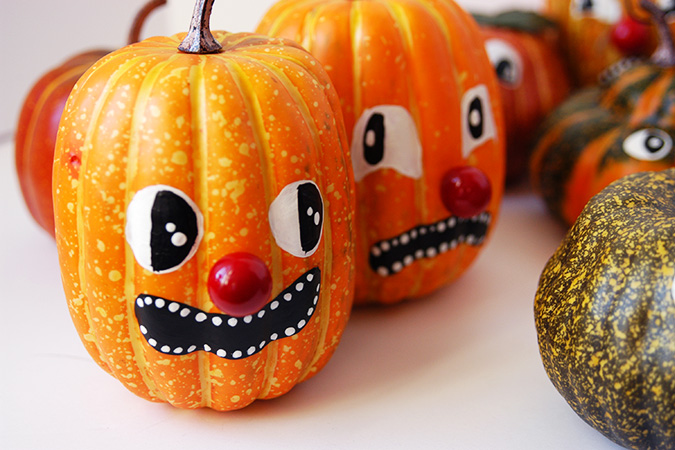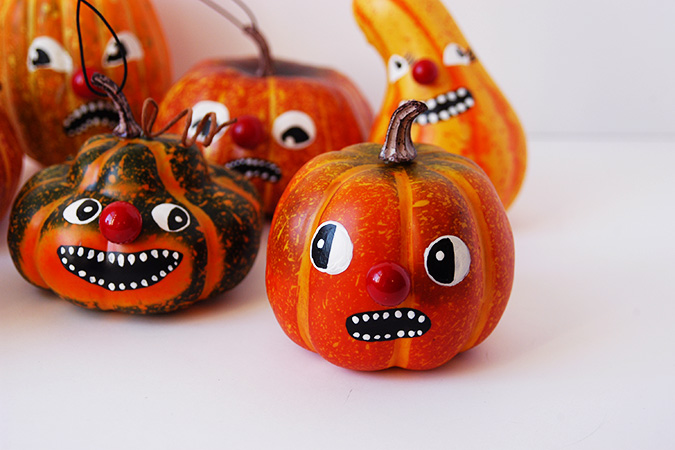 ---