Dyeing Yarn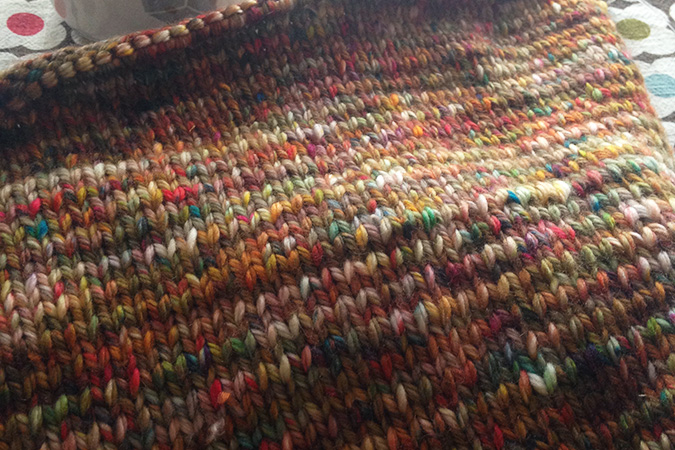 I've been thinking more and more about doing some crafternoon projects that center on yarn. I know a lot of the ladies are interested in learning to knit or crochet. I thought I'd take it one step further and have everyone dye their own yarn first.
I wanted to try out dyeing yarn before crafternoon to get a good feel of it. I plan to make a few more test trials with some changes to see if the results are different, but here is what I did.
I took 100% wool yarn in a hank, tied off in a few places. I soaked my yarn in warm water, then gently squeezed most of it out. I then placed it down inside a cardboard box (outside) and sprayed the yarn with some vinegar. I flipped it over several times while spraying. Then I used a mixture of unsweetened kool-aid, and food coloring. I just would squeeze some in a color at a time, and then go back and add more. I flipped my yarn a few times, but tried not to mess with it too much for fear of the colors really running together.
Once I was satisfied with the coverage, I gently rinsed my yarn until the water was clear. I was so happy with how it turned out, even though it knitted up with a bit more brown then I expected. It was so much fun to knit with. I can't wait to see what sort of results I can get with my next skien.
---